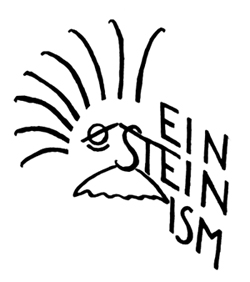 THE GROUND RULES OF EINSTEINISM

1. Do as good as you can.
2. Nobody hurts nobody.
3. Brush your teeth regular.
4. When in doubt, just hold on.
5. Everybody has a speed. Don't adjust.
6(a). Everybody is on a different journey so you can't compare.
6(b). Your journey never ends so enjoy the walk.
7(a). Take only what you need and leave the rest.
7(b). Nobody needs more than 300 items of stuff.
8. Collect then connect your points and your tribe.
9. Yield to the man with a load.
10. LOVE IS ALL.
All Content ©2023 Rick Norman
Web Design by
BWLNG.COM